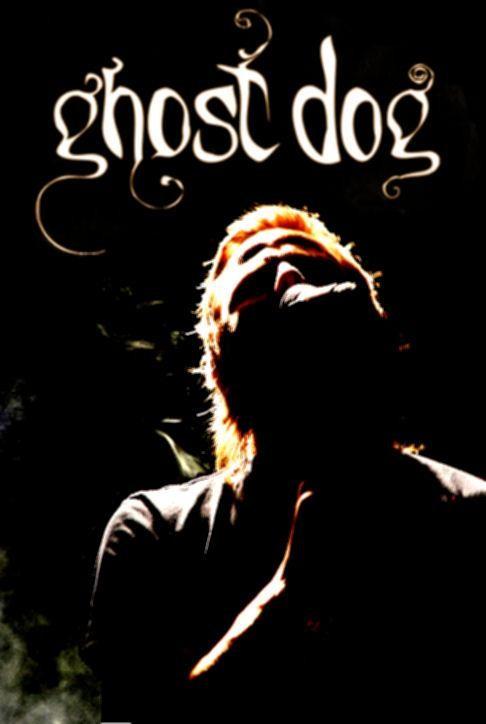 Interview with Ivan from Ghost:Dog by Ove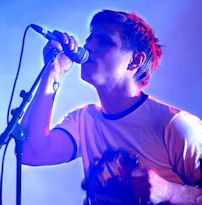 Hello Ivan, thank you so much for giving Blizz Of Rock this interview
First of all Ivan, it's really a honor to talk to the lead singer in the great rock band Ghost:Dog.
Tell me when was the band Ghost:Dog formed? What is the story behind the name?
Ivan: Ghost:Dog was formed after we sent a demo to EMI Norway to hear their opinion, and ended up being invited to play support for Madrugada, on their tour of the northern parts of Norway.
We didn't have a band at that time, just Rune and myself.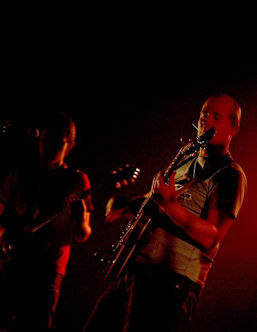 Live "Madrugada tour 2006"
I am quite sure that not everyone knows where Mo i Rana is. How is it to be an artist from Mo i Rana? You think it could be more easy somewhere else?
Ivan: Mo i Rana is situated far up north in Norway, between giant mountains and glaciers, with a huge iron works looming over the little city, and the people who live here are generally more interested in skiing, football and fishing than music, so yeah, it would probably be easier if we worked out of somewhere a bit more central. There are the extra expenses with travelling, and also the distances to the venues' But we love Mo i Rana, after all, it's where we grew up.
You released your first sigle this year named "Grand idea" How did that come about?
Ivan: Following our recording session at Sawmills studio we signed a distribution deal with EMI and flung it out there.
This single of yours, Is it possible to live without it? I just love your songs
Ivan: Nope, it is simply impossible to live without. *haha*
Something I find "terrible" is that you are not signed. You are unsigned right? Why is it so?
Ivan: There have been offers, but none good enough. Nothing special about that, I think. There are plenty of great bands out there who are unable to land a proper deal these days. As you know, the whole industry is walking with a limp, and seem to have no other response to the trouble they're in, than to keep signing acts who are good at dressing up, but maybe not equally good at playing their instruments.
Alas, it's not the seventies anymore, it's no longer enough to make great songs'
How many albums have Ghost:Dog released?
Ivan: We've recorded our first album, which we will be releasing later this year.
1st single out was "Grand Idea".
The second single, "LearningCurves", is due out the 14th of May.

"Grand Idea" is a fantastic Song! Who wrote this masterpiece?
Ivan: Thank you for that.
Rune and myself have written everything we have recorded so far.
Where may we find the albums, where could we buy the music from Ghost:Dog?
Ivan: Ghost:Dog is available on all digital platforms online. The album will also be available in stores once it's out.
How would you predict the future for Ghost:Dog?
Ivan: Hard work, a ton of new songs, and of course, success.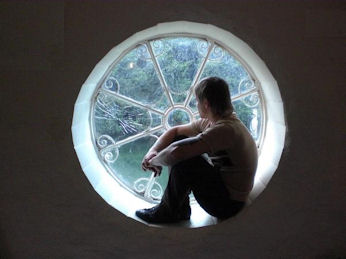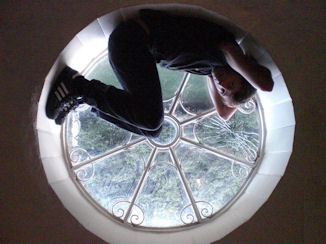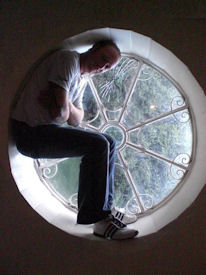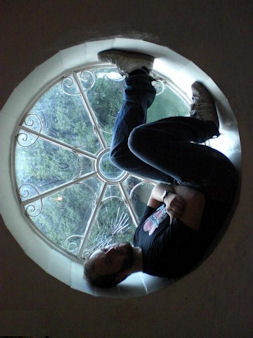 Any favorite tracks on the album? And why that track?
Ivan: For me personally, it changes as time moves along. Right now, when I'm listening to the album, my favorite is "Indian Ropetrick".
It's got that Dead Kennedys type energy.
Is it possible to see Ghost:Dog live on tour?
Ivan: Ghost:Dog will be playing several festivals this summer along with "regular" gigs. Those interested will just have to stay tuned, we'll be somewhere close to you before you know it.
Any bands or artists you would love to have with you on your tour?
Ivan: Would be fun to gig together with Supergrass, I think.
Always loved their music.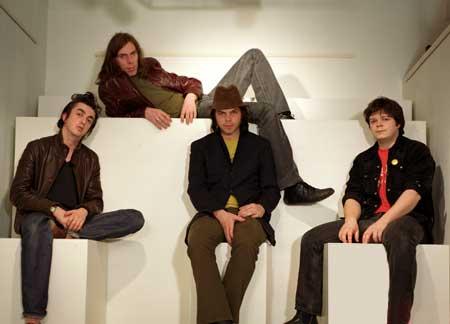 Supergrass
If there was one place in the wide world that you could play Ivan where would that be?
Ivan: On a beach somewhere in Mexico.
Ghost:Dog have created a music video. How did this come about?
Ivan: Just something I put together in a hurry from the meager footage we had available at the time.
What is the response to this wonderful video?
Ivan: We've gotten a lot of positive feedback on the video from people who like its rough-around-the-edges-homemade feeling.
Will we see more videos like this?
Ivan: Right now, we're finishing the video for "LearningCurves", only this time we've hired professionals to do the job.
Ghost:Dog is a rock band right? Where do you get your influence?
Ivan: We pick up our inspiration from anywhere, really. Situations, people, the past, the present, good books and great bands.
Do you feel that Ghost:Dog got their own style?
Ivan: Most definitely, if we did not have our own style, I think we could found something else to do.
What's your opinion about the Rock 'n' roll coming back? (If it ever were gone)
Ivan: I don't believe rock 'n' roll was never gone.
What sort of age group are you attracting with your music?
Ivan: We get feedback from all age groups, from 16-60.
If you got the chance to have a concert in The US or elsewhere in Europe, what could they expect from Ghost:Dog?
Ivan: A great live band with huge amounts of energy.
Any instruments you would love to learn how to play, that you don't?
Ivan: I'd love to learn how to play the trumpet.
Is there a funny story you could share with us?
Ivan: None that would make our parents proud!! *haha*
If you could turn back the time and choose a new date to start a band, when would that be? And why this year/decade?
Ivan: That would have to be in the mid 60's.
There were so many other interesting bands of that era, I mean, just the inspirational force of being a contemporary to bands and people such as The beatles, Jimi hendrix and Jim Morrison I think would have opened up possibilities to thinking musically in a way that might be impossible today.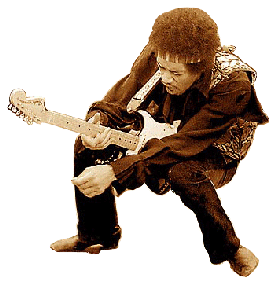 Jimi Hendrix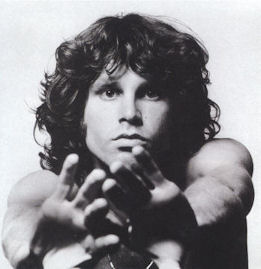 Jim Morrison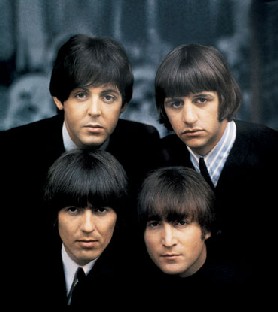 Beatles
What is the highlight of your career as rock musician?
Ivan: The experience of recording at the Sawmills with the brilliant producer and human being John Cornfield.
Anyone you would love to meet, that you have not met yet?
Ivan: Would have been interesting to exchange words over a pint with Ian Brown, vocalist from one of the greatest bands of all time, The Stone Roses.
What is your opinion about Blizz Of Rock? (www.blizzofrock.com)
Ivan: Blizz of Rock is an excellent representative for the new breed of independent music journalism online. Nice job, Ove, Keep it coming.
Thank you so much Ivan and Ghost:Dog for using time to answer these questions.
Ivan: Thank you, the pleasure is all mine
Blizz of rock wishes Ghost:Dog all the best, take care Ivan