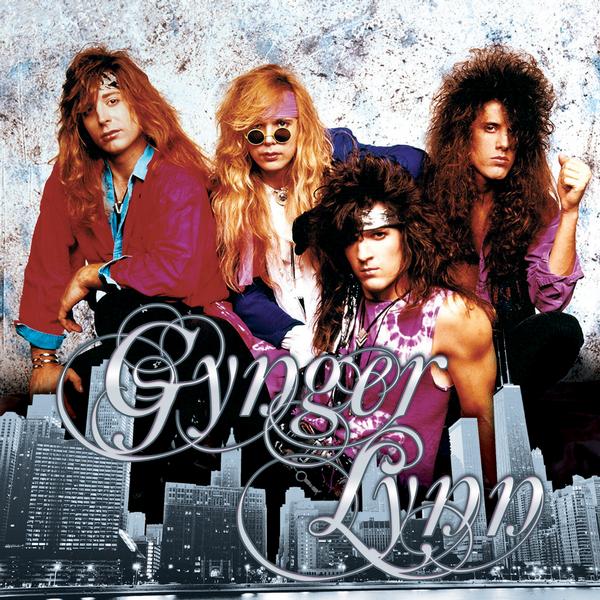 Interview with Dean Pressley from Gynger Lynn by Ove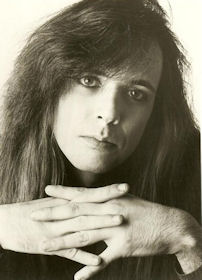 Hello Dean Pressley, thank you so much for giving Blizz Of Rock this interview
Dean: Hello
First of all Dean Pressley, I'm honored to talk to the lead singer behind the great rock band Gynger Lynn.
Dean: My Pleasure *Smile*
When was the band Gynger Lynn formed? What is the story behind the name?
Dean: 1989! We were going around in circles and couldn't think of a name. Someone had the idea of going to the local video store and went into the porno section for inspiration. It was an ongoing thing back in the day using adult film stars as you band name. Spelling it differently also for originality.
There were quite a few bands on the scence who had done this. I wouldn't say we were the first but we were one of the early ones in Chicago doing this.
If I've done my homework you released your first album in 2009? But you have been doing this since 1989. I know I have hear songs from Gynger Lynn before. What happened?
Dean: We met with labels, Had John Hunter as a manager. It's quite a long story but the timing just ran out on the band with the new grunge explosion and all. Metal has been huge again and I think the time was just right for re-releases.
I've been searching and searching. Gynger Lynn will release two albums this year?
Dean: Yes we have a second compilation coming out called Baby's Gone Bad which is the Gynger Lynn MII version of the band. We added Gavin (keyboards) and Luke (drums) to this line-up.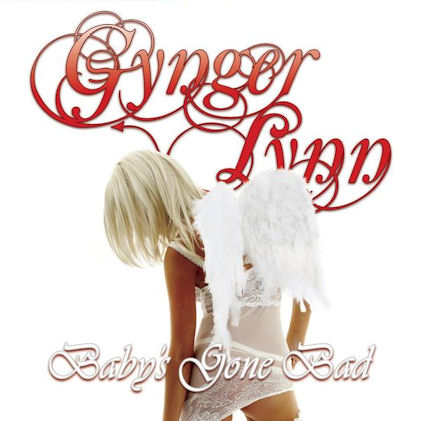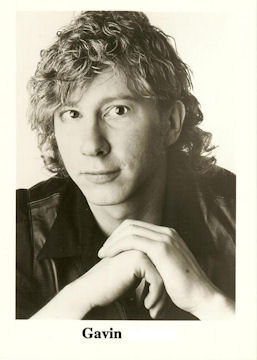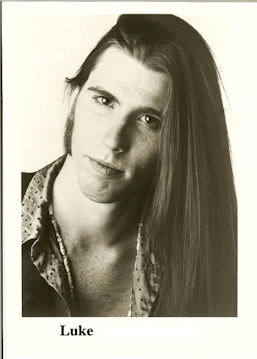 How many records will Gynger Lynn Release next year? *Laughing*
Rumors has it 1989-1994 was some great years for Gynger Lynn, I am thinking of who you guys shared the stage with and how it was to live The-rock-n-roll-way
Dean: Everything you would expect. It was pretty crazy at times but looking back we all had our heads in the right places, that's for sure. No egos and pretty well grounded. We were like a family and still friends today.
Have Gynger Lynn made any music videos? How did that come about?
Dean: We made one for One and Only. Very low budget. Maybe one day we will put that out.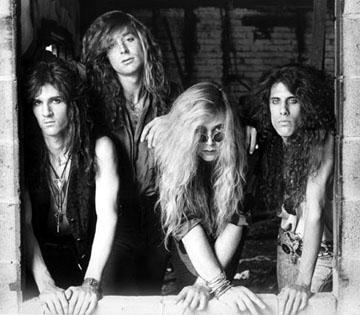 Where may we find the albums, where could we buy the music from Gynger Lynn?
Dean: Throughr Eonian Records of course www.eonianrecords.com Also check Amazon.com, I-tunes, Rhapsody, Napster and there is quite a list of online stores around the world. Start googling..HAHA!
I do want to send props also to Wishing Well Entertainment who were one of the first to take Eonian, Gynger Lynn and the first artists to come off the label on.
What have the band Gynger Lynn learned through the years? What experiences have you got as a band?
Dean: I think we just learned together, how to craft songs,improve with each other. Most importantly is that we were friends in the truest sense and had many good times together. We we all came from musical backgrounds as well as other successful acts.
Most of us are doing things today with new bands and such, pretty easy to find as well. Some are still doing metal and some are into other forms of music but it's all good.
Is it possible to see Gynger Lynn live on tour?
Dean: Well we have to see about that. That would have to be between all the members and who knows, if there are a few dates we could play, I wouldn't say no, however I cannot speak for all the other guys.
I wouldn't mind re-uniting for some dates but again, I can't speak for anyone else. Some of us are busier than others. If the timing is right and everyone feels good about it,sure.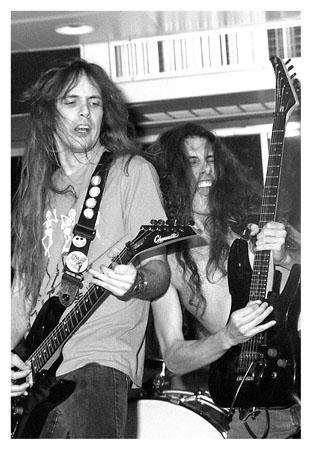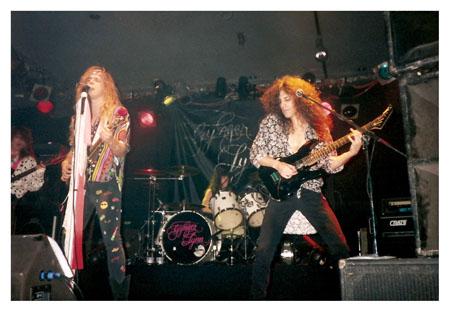 So we will see Gynger Lynn in Europe ?
Dean: Again I'll have to stick with my the answer above. HAHA!
"On my way" is a kick ass tune, with some fantastic vocals. Who writes these crazy tunes?
Dean: Thanks Man!! I did the majority of the writing in Gynger Lynn, HOWEVER that "crazy" tune you mentioned, ON MY WAY was written by Will Hair our crazy guitar player.
Will was our Metal man and could come up with some really cool pedal to the metal stuff and atmospheric darker ballads and things.
Any bands or artists you would love to have with you on your tour?
Dean: Eonian Artists.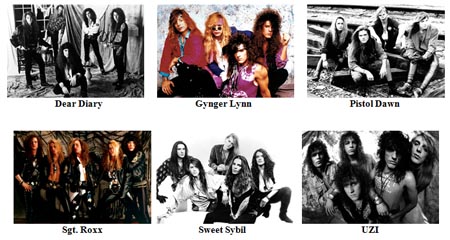 If there was one place in the wide world you could play Dean Pressley, where would that be?
Dean: Waken! (That's just me...that also includes anyting I would be doing now)
Gynger Lynn is a rock band right? Where do you get your influence? Do you feel that Gynger Lynn's got their own style?
Dean: Yes, Gynger Lynn has a unique style. The influences came from many places. From The Beatles, Monkees to Judas Priest, Motley Crue to some alternative sounds. It's all in there.
What's your opinion about the Rock 'n' roll coming back? (If it ever were gone)And what makes me so thrilled is band like you showing everyone that rock n roll will remain what-so-ever!!
Dean: Yeah it never went away. Me I'm a big fan of bands like Nightwish,Stratovarius and alot of the Finnish bands. But Nightwish has been around since the late 90's and yes, rock/metal never went away.
However this decade it's been talked about more and alot less taboo so what do I think?? It's GREAT!
What sort of age group are you attracting with your music?
Dean: Any age that likes cool timeless tunes! Everybody is welcome.
If you got the chance to give a concert in Norway, what could we expect from Gynger Lynn?
Dean: It would be a more straightforward look that's for sure. it's great looking at the old pics, but we wouldn't be slippin' into our late 80's clothes. Just straight up melodic metal.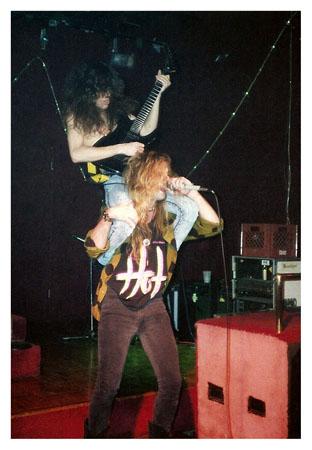 Any instruments you would love to learn how to play, that you don't?
Dean: Violin would be cool.
Is there a funny story you could share with us?
Dean: Many..but I don't want to get into any trouble. HAHA!
If you could turn back the time and choose a new date to start a band, when would that be? And why this year/decade?
Dean: Again only me. Proably right at the top of the 2,000's. Like I said it's been absolute heaven for me as a fan.
What is the highlight of your career as rock musician?
Dean: With Gynger Lynn? Again just my opinion..opening for Doro. That was bitchin'! She's GREAT!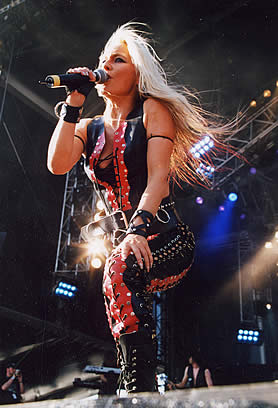 Doro
Anyone you would love to meet, that you have not met yet?
Dean: I finally met a Beatle and I met Alice Cooper recently...man I don't know. I would have to say Nightwish would be a band I would love to meet and say "Good Job"!
What is your opinion about Blizz Of Rock? (www.blizzofrock.com)
Dean: IT KICKS ASS!!!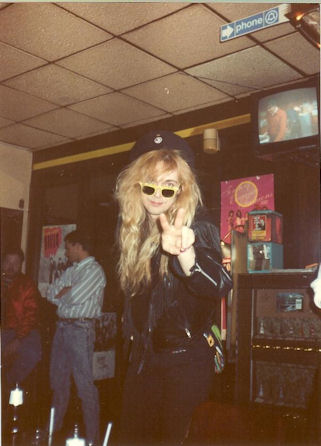 Dean
Thank you so much Dean Pressley and Gynger Lynn for using time to answer these questions.
Dean: It was alot of fun! Thank you for taking your time to chat with me!
Blizz of rock wishes Gynger Lynn all the best, take care Dean Pressley
Dean: Take Care and ROCK ON!!!
Buy the albums here!