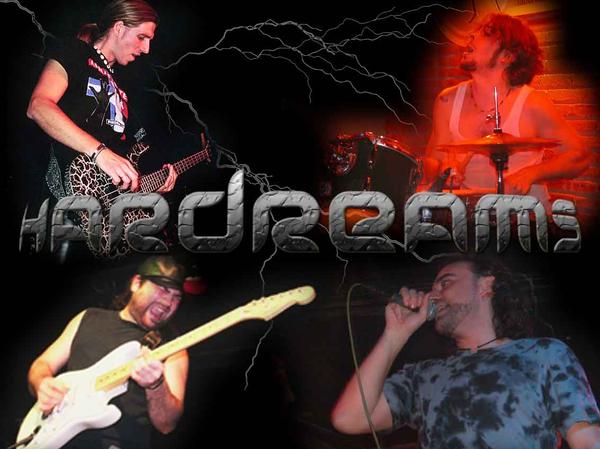 Interview with David from Hardreams by Ove
Hello David, thank you so much for giving Blizz Of Rock this interview
David: Hello Ove and Blizz of Rock
First of all David, I'm honored to talk to the lead guitar player in the awesome rock band Hardreams.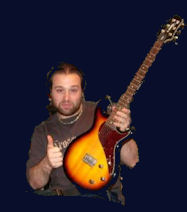 David: Thank you, the pleasure is all mine
When was the band Hardreams formed?  What is the story behind the name?
David: We started to play in 2000, I have been playing with Sergi Hormigó(drums) in others bands, we met Manu Esteve in a radio program and we talked about forming a hard rock band. Then we met Victor Muiño(bass) and we started to play. We have had several keyboard players, but three years ago we met Sergi Segarra, who became our permanent keyboard player.
Your first demo was released 2001 named "Wings on fire" How did that come about?
David: We wrote several songs and we thought that they could sound great, if we recorded a demo. We were very lucky, because we found a great studio, the music that we play needs a good production and I think we achieved it.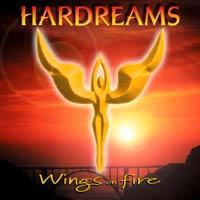 Demo released 2001
In 2002 you worked on your first album named "Calling everywhere" but this album was not released before 2004, could you tell me what happened?
David: We recorded our first album in 2002 and the label wanted Carlos Creator (a famous producer) to do the mixes and the mastering, but he was reforming the studio, so we had to wait almost two years.
How many albums have Hardreams released?
David: We have released two albums.
Where may we find the albums, where could we buy the music from Hardreams?
David: You can find our album in specialized shops and at www.myspace.com/hardreams
The last album called "The road goes on" was released in 2008.Do you feel the band has grown since 2000?
David: Yes of course, we have noted an amazing change, when we listen to the albums, we can feel the difference in the compositions and the performance.
Is it possible to live without this album? *laughing*
David: I can see you liked it, we are very proud of this album and we hope to record more albums like this.
What would you describe as the hardest/easiest time for Hardreams?
David: Hardreams never had an easy time, and it's becoming harder every day, but if you like music you can't stop playing, currently we are in our best moment but are also the hardest moment.
How come there are so few Spanish Rock 'n' roll bands?
David: There are a lot of Spanish rock bands, but it is a very difficult world we live in, forming a band, recording an album and reach out to the word with our music is very difficult, it's a hard work and the money get wings very often.

You say that you get your influence through bands like Whitesnake and Dokken. Do you know these bands personally?
David: No, but we would like it a lot and if we could share stage with them it would be great.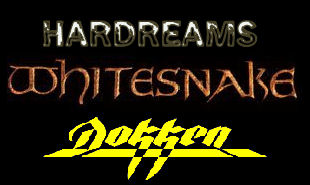 What a Show it would have been!!
If I want to create a hit, a classic rock song, what do you think would be the most important?
David: You need a great riff, a great melody and an amazing chorus, but the most important is that you have to feel something.
What is your favorite track so far, and why this song?
David: This is a very difficult question, for us all the songs are special, maybe "Apologies" because it is a very complete song and have a very beautiful melody.
My favorite song is "Rebel heart" Who wrote this song?
David: This song was written by Manu Esteve, we found a great chorus, a great melody and an aggressive performance, and this is one of my favorites songs too. *haha*
If you ask me, Manu Esteve has a voice that could fit in any bands back in the 80's absolutely fantastic, what has he done to the band?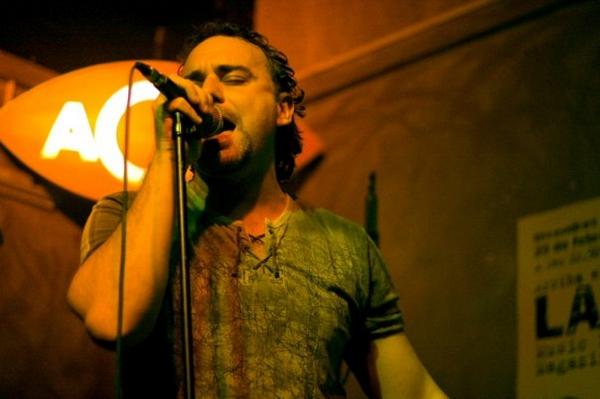 David: Manu has a great voice and a lot of experience, he knows how to create a good melody and that is very important for our music.
Is it possible to see Hardreams live on tour?
David: We wish we could, but we would need a lot of money to do that, in these days is very difficult but we do want to do it, maybe someday we will have the opportunity.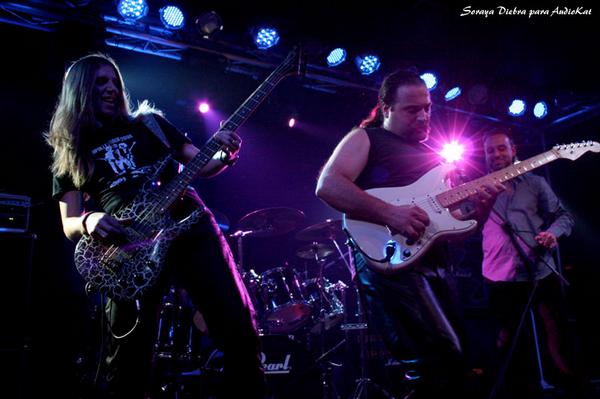 Any bands or artists you would love to have with you on your tour?
David: We would like to play with professionals bands, we don't mind who, we just want to learn and have fun.
If there was one place in the wide world that you could play David where would that be?
David: I don't know, maybe in U.S.A. Or Japan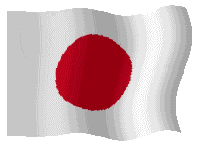 What's your opinion about the Rock 'N' Roll coming back? (If it ever were gone)
David: There are a lot of summer rock festivals with a lot of people, but it almost never appears on TV or radio, only in specialized press, but that is not enough, rock is alive, the rock followers are the most faithful in the world and rock would never come back, because it was never gone
What sort of age group are you attracting with your music?
David: Eighties bands, they have been our influences.
If you got the chance to have a concert in Norway, what could we expect from Hardreams?
David: An energetic live show of pure hard rock, without lose the feeling and the elegance.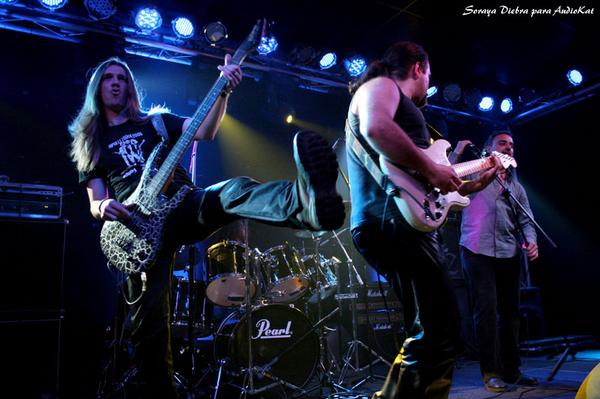 "a KICK ass show"
Any instruments you would love to learn how to play, that you don't?
David: I like saxophone, maybe I will start to learn that someday.
If Hardreams received 100 000 dollar what would have happened?
David: We would do a world tour. *hahaha*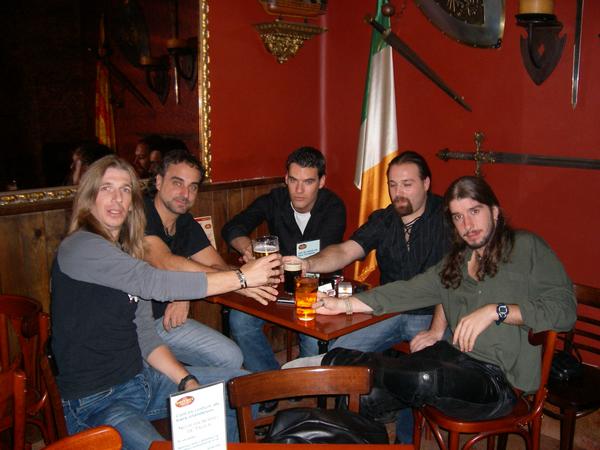 Cheers
If you could turn back the time and choose a new date to start a band, when would that be? And why this year/decade?
David: The best decade would be the eighties, but I'm not sure, without internet we wouldn't be able to reach out to the world with our music.
What is the highlight of your career as rock musician?
David: The album "The road goes on..."
Anyone you would love to meet, that you have not met yet?
David: I like Steve Vai a lot, meeting him would be great.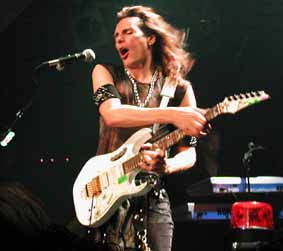 Steve Vai
What is your opinion about Blizz Of Rock? (www.blizzofrock.com)
David: Is a fuc**** great page!!
Anything else you'd like to tell the fans?
David: Thanks a lot for their support and thanks to you too.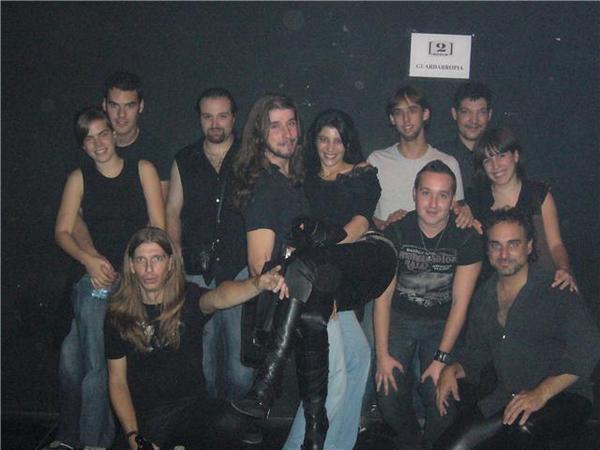 With fantastic friends
Thank you so much David and Hardreams for using time to answer these questions.
David: The pleasure is all mine, my friend
Blizz of rock wishes Hardreams all the best, take care David
David: You too Ove, Blizz Of Rock and all the rockers out there