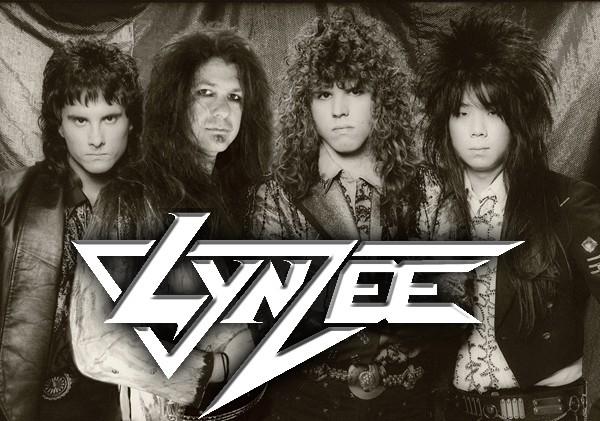 Hello Richard, thank you so much for giving Blizz Of Rock this interview
First of all Richard, I'm honored to talk to the founder and Guitar player in the great rock band Lynzee.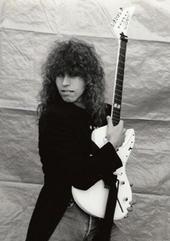 Richard: First off thanks for taking the time to visit and help spread the gospel of the LYNZEE NATION. Its always a pleasure to talk with our Lynzee fans around the globe.
When was the band Lynzee formed?  What is the story behind the name?
Richard: Back in 1985 when I was attending College in Southern California to receive my Recording Arts Degree, I was working with the bands "DC Sparks" and "Raging Saint" at the time. I had a "vision" of what I wanted to do musically and decided to move on. I was looking to form the Classic Two guitar tandem style metal approach (ala Judas Priest/Iron Maiden/AC/DC) combined with the Classic ARENA rock (Van Halen) rhythm edge.
The original complete LYNZEE line-up by 1986 was myself (Guitars) and Jeff Fedak (Guitars) working together to accomplish the dual guitar style. Joey Velasco (Drums) & Mike VanDenburg (Bass). Vocalist Kelly Wilde rounded out the lineup with his classic screamin' style (Kelli did not last as he could REALLY sing, he just couldn't drink). Joey suggested that I step up to the job of frontman/vocalist in addition to playing guitar, this changed the direction of the band and put an end to the search for another vocalist. We could not decide on a name at the time and Joey (who was a MAJOR Van Halen fan) suggested we use a last name and why not MY last name until we could come up with a "better" name. I suggested a change of spelling and the rest as they say is history.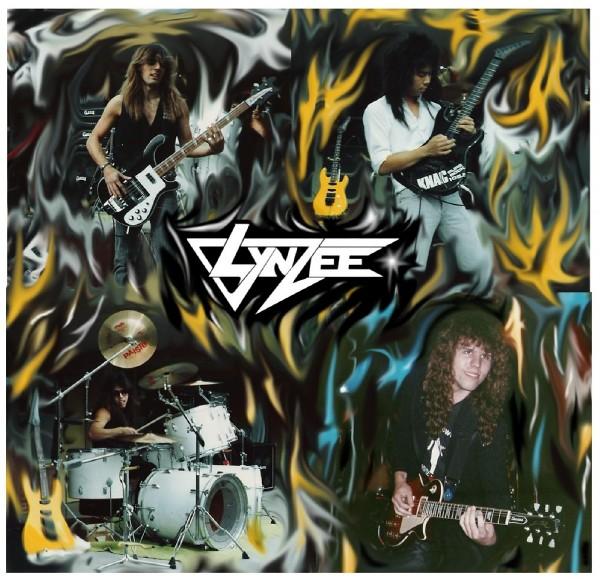 How would you describe your music?
Richard: Lynzee has a very unique sound. We were very much a staple of the Hollywood music scene but we were not your standard strip band. Many of our contemporaries (LA Guns, Faster Pussycat, Tuff, Pretty Boy Floyd) had that "sleazy" style. We strived for what we liked to call "ARENA ROCK" we wanted to you to feel a Lynzee show was made for an arena venue… BIGGER THAN LIFE. Our sound evolved over time and we were compared to Motley Crue in the early years evolving into a Dokken type style eventually landing in the world of Lynzee. We were almost like Motley Crue & Oingo Boingo meets Dokken on Judas Priest steroids. We had a style more in the vein of a progressive rock band. There are signs of our influences throughout our music.
If I've done my homework you released your debut album/cassette  in  1989 named "Lynzee" How did that come about?
Richard: We had just hooked up with new management and the first thing they wanted was to get us in a 24 track studio to create a professional level Demo that could be both shopped to labels directly as well as radio promotions. Upon completion it was decided that the demo be distributed throughout California and offered to the public as the EP cassette we now know as "LYNZEE I".
Rumors has it that the band have been through some band member changes over the years, what happened?
Richard: HEY! They never proved any of the charges, I had a witness that I was NOT at the scene and I stand by my story that I dropped them off on the way home… just kidding. Yeah we have been through the proverbial ringer trying to find the right chemistry over the years. BUT I never changed my musical point of view , I always felt I had to stay true to myself and the Metal I love.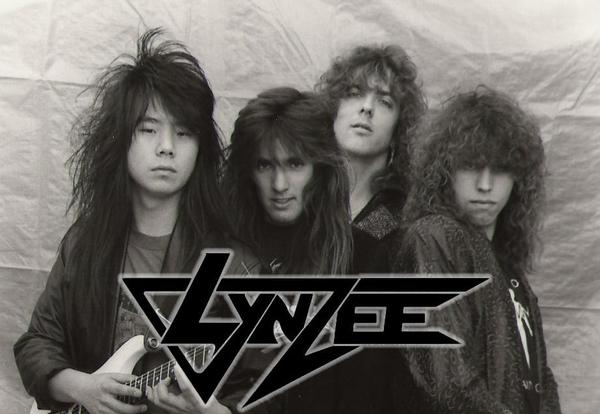 How many albums have Lynzee released (included Ep's and cassettes)?
Richard: That is a GOOD question! I'll break it down to the best of my recall, I believe the number of "releases" is 13 (my lucky Number). To the best of my recollection.
LYNZEE (untitled): This RARE Cassette featured our original drummer Greg Jackson.
LYNZEE I – this was a demo release on cassette by the band back in 1988, it was the "Demo" versions of the songs later released as our self titled debut.
LYNZEE "Self Titled" EP: this was released on Cassette in 1989. We recorded this at the same studio as Gun's & Roses and the project was helmed by Jimmy Hoyson and mixed at the Dave Stewart from the Eurythmics recording studio "Chapel". This was our 1st big 24 track sessions. It was available at our shows and throughout California at Tower Records and the like. This was used to "Shop" the band, radio promotions and similar uses.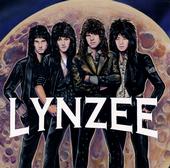 LYNZEE II – this was another cassette demo release by the band in 1990 featuring early versions of 3 songs that are currently offered on our "Victim of Nirvana" release. Once again it was available at our shows for a very limited time and was used to "Shop" the band to labels, radio promotions and similar uses.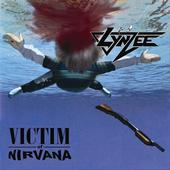 LYNZEE "Front Page Sessions": this was released on Cassette in 1991. We had been "discovered" at this time by producer Charlie Watts. He completely supported the band and took us on as his personal project. We recorded this on (I think 32 track Digital) at Front Page Recorders in Orange County CA. This was our 2nd big 32 track recording session. It was available at our shows. Much like our other cassette releases this was used to "Shop" the band, radio promotions and similar uses.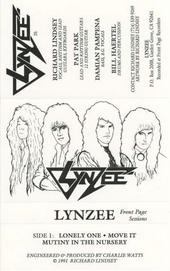 LYNZEE "Victim of Nirvana" 1990/2003/2010: This one was originally tracked back in 1990 left unfinished and never released… until 2003 when it was completed and packaged for released in limited quantities.
Of course the 2010 version has ALL the bells & whistles, the songs have been refined remastered and repackaged with BONUS tracks. Trust me this one does NOT disappoint.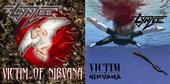 LYNZEE "Man of the People" 1992/2003/2010: This one was originally released in 1992 by caprice International Records in cassette form only. It was later offered in limited quantities back in 2003. Muck like "Victim of Nirvana", the 2010 version has ALL the bells & whistles, the songs have been remastered and repackaged with unreleased material to boot! Trust me this one is considered the pinnacle of the original line-up.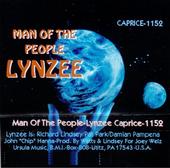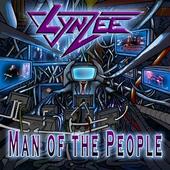 LYNZEE "Sessions" 2003: this was a compilation of the bands two demos LYNZEE I and Front Page Sessions. It was released on a limited basis.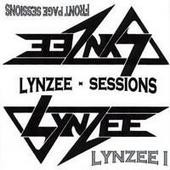 Metal Action Volume 3 : A very cool 2003 compilation that we were asked to participate in. It was released out of France and is partially responsible for the resurgence of the band.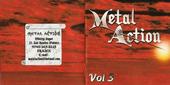 Crankspiv Records Volume 8 : Another compilation we participated in back in 2004.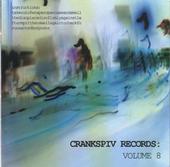 Best of Millenium Metal Volumes 1 & 2 (2005):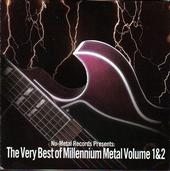 LYNZEE "Lost in America" 2010: This one is pretty much NEW. It has the first two demos PLUS alternate earlier versions of rare songs. BUT the big bonus is the band has reformed hit the studio and tracked FOUR Classic Lynzee songs especially for this release!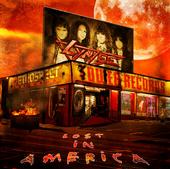 LYNZEE "Untitled NEW 2010 Release" (2010): We are in the studio RIGHT NOW working on the 12th track (so far) for our ALL NEW release due out later this year.
There are a couple of bootlegs & Limited Editions as well.

LYNZEE Demolition (1988)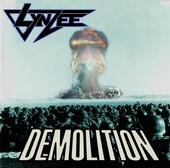 LYNZEE 1986 (1986)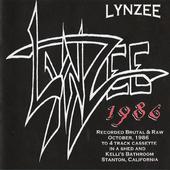 LYNZEE Mean Business (1987)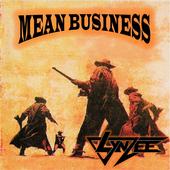 Where may we find the albums, where could we buy the music from Lynzee?
Richard: Hey one I can answer somewhat easily!
FIRST occasionally a "Vintage" LYNZEE release will come available on eBay (I always get a laugh when I see those).
ALL three of the Lynzee releases were OFFICIALLY released January 1st, 2010 by Retrospect records. It's my understanding that they WILL be available overseas at stores in Germany, Japan and Italy (I believe there will be more distribution outlets overseas in the future). To get your copies RIGHT NOW the GUARANTEED access point for all three albums is the Retrospect Records website: www.retrospectrecords.com. NOW I advise fans to hit the Retrospect website first BECAUSE in celebration of the FIRST THREE big releases of this year Retrospect Records is offering the "Lynzee Combo Pack"
You can get all three of the new 2010 Lynzee releases:
"Victim of Nirvana" (the Two Cover Edition)
"Man of the People"
"Lost in America" (includes FOUR all new recordings from the reformed line-up)
PLUS your FREE Limited Edition Retrospect Records "Victim of Nirvana" T-Shirt.
ALL four (4) Lynzee items for one low price of $30.00
Hurry and place your order NOW as quantities are limited
Just follow this LINK:
http://www.retrospectrecords.com/products/lynzee_combo.html
How would you describe the difference from the band today and the band we know from the 80's?
Richard: Well we are much older, wiser and we KNOW who we are. Patience is a MAJOR factor we are all seasoned veterans who understand the ups and downs of music. Our prime and ONLY real motivation is to create music that matters.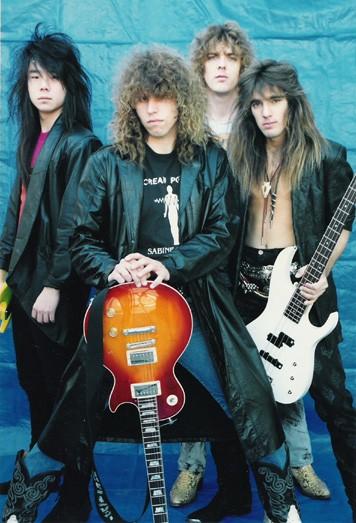 What is the connection between Lynzee and Guns N Roses?
Richard: Well… we were part of the scene at the time and crossed paths but their situation took OFF and of course we all know THAT story. Personally I had no idea they were going to rise to that level but everybody on the strip was shocked as well. As in an earlier question we happened to lay all of our basic tracks for the LYNZEE EP in the same studio and same rooms as they used for the recording of Appetite for Destruction. So I guess you could say those are the "connections".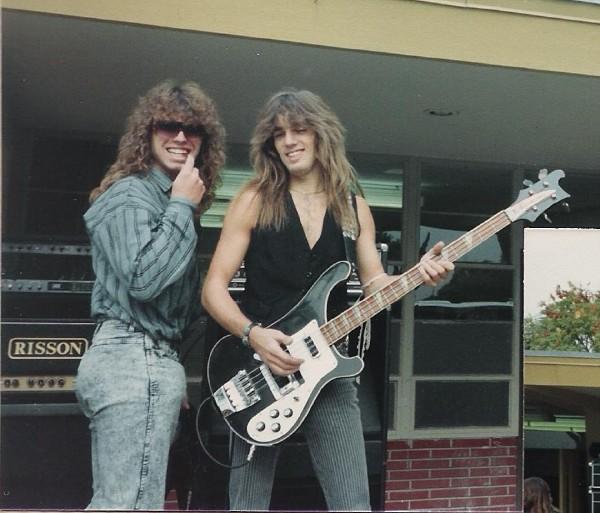 The Days, huh?
The last album was released in 2005 called "The Best of Millennium Metal Vol 2" How do you manage to keep the "Lynzee" style so good Through all these years?
Richard: First thanks for digging on the Lynzee style, fact is I am the main writer of the band and have always been. Various members have helped arrange over the years but the general sound of the band is an extension of what's going on in my head. The current line-up is as close to a band effort, as I may be the primary writer but Bill & Mike help arrange with me and work towards the best possible product. Basically we try to please THREE people myself, Mike and Bill, and we've found this formula works because if we are happy with the product we create then and ONLY then is it ready for the masses.
Not sure if you know a band called Masque or Gynger Lynn? We've been so lucky to have an interview with both bands. They are bands that had their blast in the 80's and are back again now.
Richard: Yes we know of both. I know Tony from Masque and they are a GREAT bunch of guys. Much like us they are rising from the ashes to a world that has welcomed back the style and the era that helped make some of the greatest music ever.
Is it possible to see Lynzee live on tour?
Richard: Everything is based on supply and demand. Right now interest in the band is growing DAILY, if the fans continue to demand to see LYNZEE… well then we must answer the call!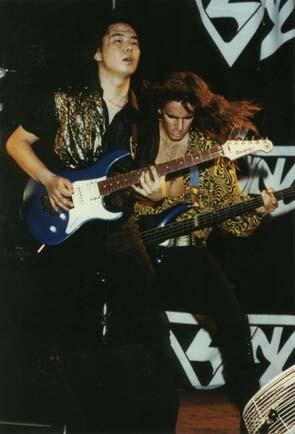 I saw that Lynzee have been on stage with some "small" bands like Quiet Riot, Bang Tango and Cry Wolfe. Tell us when this happened and what happened. I'm curious as hell, haha
Richard: We were ALWAYS ready to play and the venues called on us many times on a moments notice, I loved playing the Troubadour & Gazzari's in Hollywood. I personally dug on a venue known as "FM Station" up in North Hollywood. Down south our regular hangout was Jezebels Nightclub and our favorite was "The Marquee".
Many of the promoters wanted to have an EXCELLENT crowd so they always tried to place a name band like Lynzee on the opening bill.
As far as what happened at the shows… sometimes could be very interesting, as an opening act I was amazed how small many of these GREAT band audiences were. When we played with Quiet Riot our crowd was larger than their crowd (it was very bizarre).
The show with Cry Wolfe and Bang Tango…I'm surprised someone wasn't hurt as those shows got VERY out of control especially when the crowd pulled back at the end of the show and the entire monitor system collapsed off the stage!
You name them and we probably played with them, We played with Masi (Alex Masi), Quiet Riot, TSOL, Greg Bissonette (David Lee Roth Band), Cry Wolf, Badlands, Junkyard, Bang Tango, Exciter, Jailhouse, Tuff, Wolfgang Elvis, TRYX, Pretty Boy Floyd, Pair-a-dice… and the list goes on.
If there was one place in the wide world that you could play Richard where would that be?
Richard: I would LOVE to come to Europe!! Germany, the UK, Norway… DAMN I love them all. I find the people and the fans are REAL overseas and the appreciation they have for the music and history of where we came from means everything to them. BUT I would have to say… Germany.
Lynzee is a rock band.  Where do you get your influence? Do you feel that Lynzee got their own style?
Richard: My influences are wide and diverse… my Main influences: The Scorpions, Judas Priest, KISS, Black Sabbath, Iron Maiden, Deep Purple, The Doors, Saxon, Alcatrazz, BOC, Y&T, Queen, Van Halen, Ozzy, Aerosmith  and SO MANY MORE. As a guitarist Tony Iommi, Gary Moore, Randy Rhoads, Glenn Tipton top my list.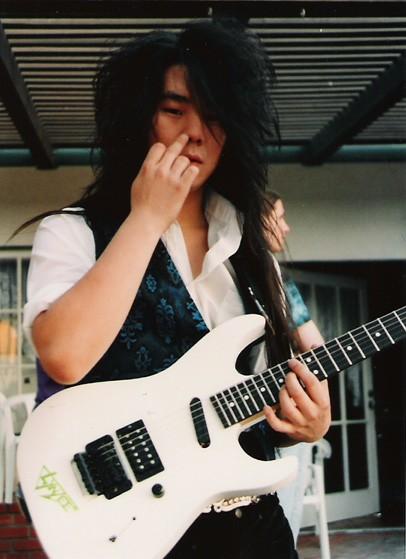 What's your opinion about bands back from the 80's and 90's is coming back and releasing new albums and heading for tours?
Richard: God Bless them all. This world is a hard place and to choose the musical path is a rough road. It's great to see a new found appreciation for what me and my contemporaries started back in the 80's. I wish everyone the best and they should enjoy these moments because like ANYTHING… Nothing Lasts Forever.
What sort of age group are you attracting with your music?
Richard: The North American audience has a wide age range from teens to Baby boomers hitting their late forties and up. But in the US we seem to strike a chord with the diehard classic fans looking for a piece of where they came from with a freshness to the sound they love.
The overseas European, Asian, Japanese audience is surprisingly young these are kids around the world looking to find that "Golden" age of the legendary Sunset Strip and bands from a "BETTER" time. They recognize the actual ability and musical craftsmanship coupled with the in your face, do everything in your power to entertain mentality that was a part of that era. Top it of THEY SIMPLY LOVE the songs, which means more than anything to me being these songs are the music of my experiences.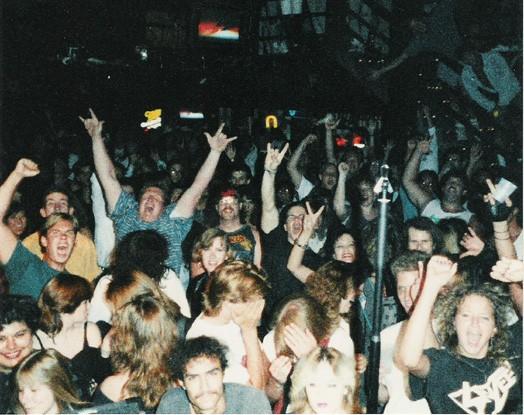 If you got the chance to have a concert in Norway, what could we expect from Lynzee?
Richard: IN YOUR FACE BOMBASTIC ARENA ROCK DESIGNED TO MELT YOUR BRAIN… or a great show!
Any instruments you would love to learn how to play, that you don't?
Richard: YES as a matter of fact I have a love of the cello and I do plan on attempting to learn it some day!
Would you like Blizz of Rock Radio to play your music?
Richard: Of COURSE! The question is… would Blizz of Rock like to play LYNZEE? (I'm hoping it's a yes!)
Is there a funny story you could share with us?
Richard: Funny stories, here's one straight from the Sunset Strip!
We were playing a gig at the Troubadour in West Hollywood and we had EVERYTHING including the kitchen sink on stage (Musiclord was a guitar cabinet company that endorsed us at the time and brought in an additional 4 FULL STACKS, we were LOUD), the place was packed. The roadies running the fog machine thought you turned it on and left it alone.  Before you know it we had a wall of fog 2 stories high so thick you could cut it with a knife. We kicked into our opening song 'Do you Love me" as Pat (the other guitarist at the time) and I ran out to the center of the stage we collided, and I do mean COLLIDED head first. We cracked skulls, bounced off each other and momentarily lost track of exactly where we were. We BOTH lost our guitar picks and stumbled around disoriented for the next few moments while scouring around searching for our picks. By this time the fog was still dense as could be. Somehow we both managed to find our picks get to our feet and jump into the song just as the fog began to lift. The audience roared thinking it was just a really, really long intro. Nobody but Pat and I knew what really happened on stage and I still get a chuckle every time a roadie with any band begins pumping out the fog on stage.
I offer to you my PERSONAL list of a few general rules to playing back in the day on the Hollywood Strip:

Leather bottom boots, running and the waxed hardwood stage at the Roxy… DO NOT MIX WELL.

A full can of Aquanet on your head and pyrotechnics…DO NOT MIX WELL.

When your band members hair is on fire… it is inappropriate to laugh at them.

When your band members hair is on fire… whisky or bourbon will NOT put out the flames (not even in mixed drink form).

When a band member splits his guitar in 2 pieces on stage (BY ACCIDENT) do not expect them to tell you how great the gig was.

Be sure to remove your beer goggles before inviting any groupie back to the rehearsal studio (chewing your arm off the morning after is not an option as you will need it for the next gig).

When doing a beer bong be sure to check WHAT is being poured into it as downing more than 16oz. of Bourbon (without your knowledge) in 5 seconds can REALLY F*&% you up.

When playing a gig that has a lap dancing show immediately after for the fans, be sure to tell certain band members to listen to the rules set by the dancers bodyguards, NOT TO
TOUCH HER ASS means do not touch her ass. Otherwise they will spend the rest of the evening in the parking lot while the other members enjoy the show! Also if they cannot help
themselves be sure to tell them to drive their own car.

DO NOT be a jackass when explaining to a police officer at 4am why you have 9 guitars in the back of your van.
If you could turn back the time and choose a new date to start a band, when would that be? And why this year/decade?

Richard: It would have to be 1978 because that is when disco began to die and the MASTERS of Rock and Metal began to climb over the music that had been shoved down their throats and finally came to be recognized for their coming greatness. The early stages of Priest, Iron Maiden, AC/DC and others.

What is the highlight of your career as rock musician?

Richard: This may sound silly, nothing compares to every time a fan has approached me and expressed their love of the music we created, to this day NOTHING means more to me than hearing my music touched a person in some personal way. It is my belief that times change, people come and go BUT the music of your life always stays with you and I am honored to be a part of that great circle.

What makes you happy, Richard?

Richard: Family, Good Friends Music and song. Also a GREAT horror Movie and a competitive MMA fight!

Anyone you would love to meet, that you have not met yet?

Richard: I am a MAJOR MMA fan and I love K-1. I would love to hang out with Bas Rutten. But my DREAM can never be a reality as I would love to spend an evening with the Rat Pack: Frank Sinatra, Dean Martin and Sammy Davis Jr. now THAT would be a party to remember.
As far as REALITY a day with the ORIGINAL members of Black Sabbath would be as good as it gets.

Also one of my personal heros is Dave Mustaine from Megadeth.

If the band received 100.000$, and had to give it to a good cause, what or who would that be?

Richard: Easy that would be the St. Jude Children's Research Hospital a internationally recognized institution for its pioneering work in finding cures and saving children with cancer. To meet any kid or family in such a state is heartbreaking. People do not realize how lucky they are compared to others.

What is your opinion about Blizz Of Rock? (www.blizzofrock.com)

Richard: Well finally an EASY question… you guys SIMPLY Kick Ass. Cool people taking their own time out of there busy schedule to help spread the gospel of LYNZEE and Metal. We SALUTE YOU!!
Who would you like Blizz Of Rock to make an interview with?
Richard: That's like asking do I want a Diamond or do I want a Diamond! Everyone at the Blizz of Rock is happening in my book! BUT I would have to choose you!
Thank you so much Richard and Lynzee for using time to answer these questions.
Blizz of rock wishes Lynzee all the best, take care Richard
Richard: The pleasure was all mine. Take care Ove and all the great people at Blizz Of Rock