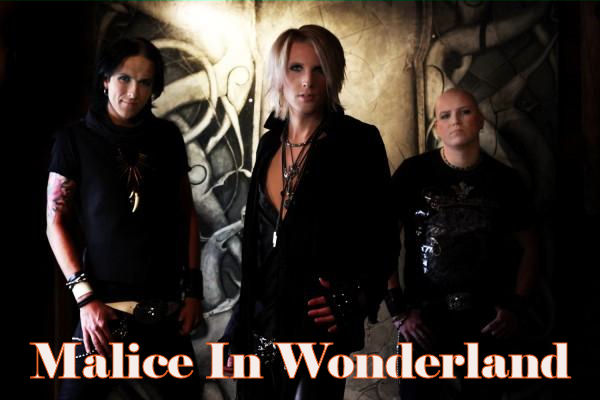 Interview with Chris from Malice In Wonderland by Ove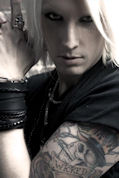 Hello Chris, thank you so much for giving Blizz Of Rock this interview
First of all Chris, I'm honored to talk to the lead singer behind the great rock
band Malice In Wonderland.
Chris: My pleasure Ove.
When was the band Malice In Wonderland formed? What is the story behind the name?
Chris: Originally the band started out in the late nineties when I formed a band and named it Malice In Wonderland. However I was then the synth player. Also the lineup and music was different than today. The music was a bit darker and "dirtier" which
changed when I took over as a vocalist and the main song-writer. The band name is a name I came up with 13 years ago, it has stuck with us ever since and we are still happy with it!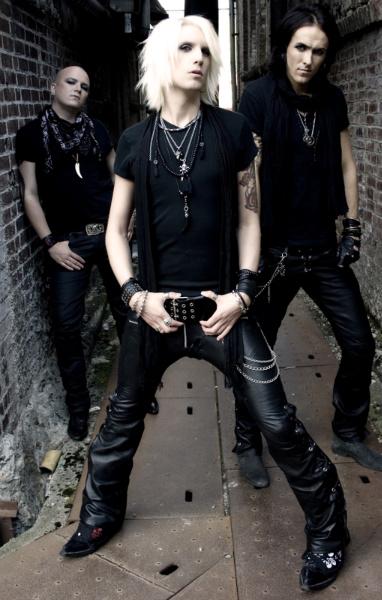 I've been researching and your debut album was released in 2005. How did that come
about?
Chris: After I took over the microphone we recorded an ep in 2003 called "Sin & Decadence" which led to a record deal and we started the recording process immediately after that. In the summer of 2005 the self-titled debut was released in Norway and it came out abroad in 2006.
How many albums or singles have Malice In Wonderland released?
Chris: So far one album (S/T) and one single (A Tear And A Whisper). We will soon release a new single called "CITY ANGEL". At the moment we are in the process of recording our second full length albumthat will be named "DIAMONDS & DEBAUCHERY".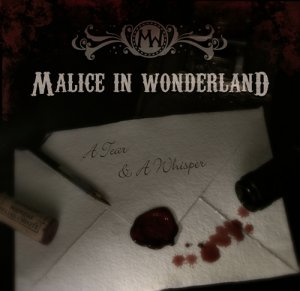 Single (2008)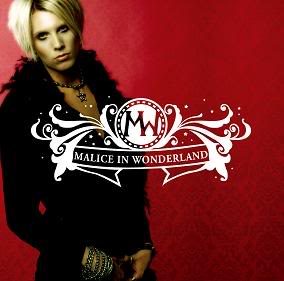 Full album (2005)
Where may we find the albums, where could we buy the music from Malice In Wonderland?
Chris: On www.theground.com you can buy our single "A Tear And A Whisper" and also a song called "STARS" which we originally recorded and performed on a TV show. The debut album can be bought from the label's web shop http://www.karismarecords.no/catalog and on Itunes. Please check out our official myspace www.myspace.com/maliceinwonderland for other places and more details regarding this.
At Myspace I see that you are looking for another label? How come?
Chris: We have finished our obligations with our last label and we are now looking for a bigger label to collaborate with us taking MiW to even a higher level.
What is the story about the song "Stars"?
Chris: We were asked to do a charity program called Nose Day in Finland (related to the British Red Nose Day). They wanted everyone to do something out of the ordinary, not just a Malice song. We found out that Badding was a legendary Finnish artist liked by all age groups so we decided to take one of his songs and turn it into something that could fit Malice. We got hold of his "best of" album and searched through it trying to find a good tune and we fell for the song called Tähdet Tähdet. After that
I got the lyrics roughly explained to me and based on that I wrote such lyrics in English that I felt were true to the original song. We also rearranged the whole song of course. A performance video with a exciting twist was shot for the song in
Helsinki. The song is actually on the club charts in Finland these days which is great!
I've seen that you have been through a lot of places in Finland. Blizz of Rock had
an interview with Kings Of Modesty, do you know of this band?
Chris: No, sorry, haven't heard about them, will check 'em out now though.
"A Tear and A Whisper" is a beautiful song, who wrote this masterpiece?
Chris: Thanks for the compliment. It's a song I wrote and will be included on our next album!
At the moment it can be downloaded here: www.theground.com
Who came up with the idea to cover the song "Rain" by The Cult? Here comes the best part, Rain is my favorite song from The Cult as well.
Chris: It was a night when we were hanging in Tracy's place drinking and listening to The Cult and were talking about how Rain would have been even better if it went a bit faster. So next day at our rehearsals we did play it how we felt it "should" be and
decided to play it live at the next gig. It has kind of stuck with us ever since. A couple of years ago when we were hanging around in the studio recording some demos we recorded a rough version that we put up on our Myspace.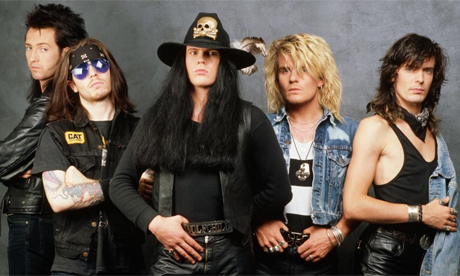 The Cult
Is it possible to see Malice In Wonderland live on tour in Norway or The US?
Chris: If we get a decent offer from the US, we will be there in a heartbeat! In Norway we usually do one off -shows at times but hopefully we could do a tour here soon! Next we will be touring in Finland in November.
Any bands or artists you would love to have with you on your tour?
Chris: Guns n' Roses with all the original members would be great! ;)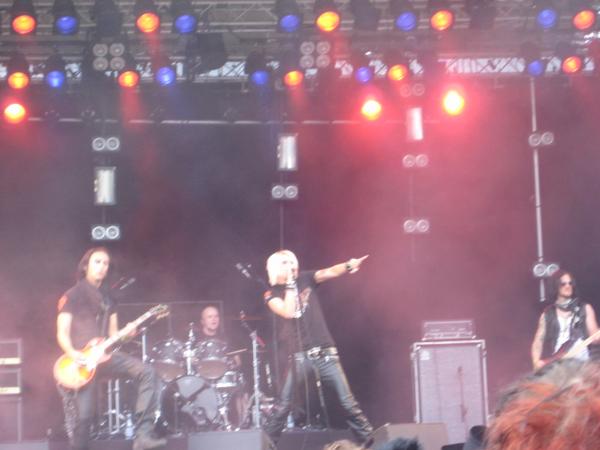 If there was one place in the wide world that you could play Chris where would that be?
Chris: A very packed Wembley Stadium would do fine! ;)
Many other places as well of course. At the moment I think it's about damn time for us to play the US and Japan.
Malice In Wonderland is a rock band. Where do you get your influence? Do you feel
that Malice In Wonderland have their own style?
Chris: Most definitely we do and with the upcoming album "Diamonds & Debauchery" we will for sure prove that. Our influences are so varied. Every decade and most music styles has something great about them and we get inspiration from it all which I
believe help us creating music and song with a great diversity. We don't limit ourselves, there are no boundaries within Malice, we do what we do.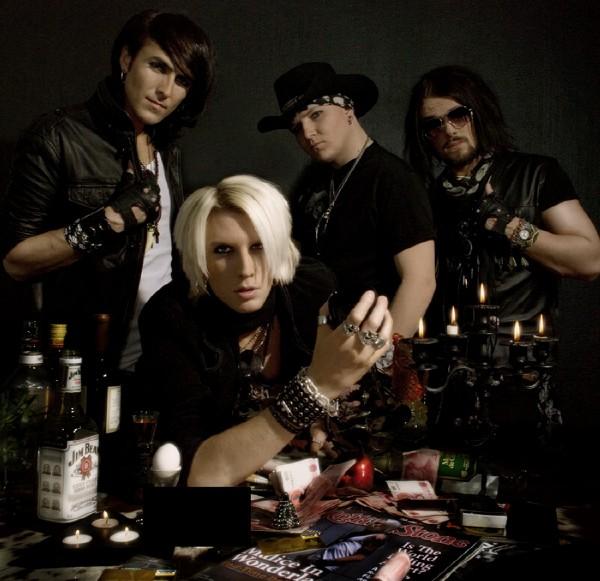 Do you feel the attitude in a band is important?
Chris: Depends what you mean with attitude. Being in a band the attitude you have to your profession and everything that comes with that is actually the key to success. Attitude is important as long as it's real.
What sort of age group are you attracting with your music?
Chris: It's pretty funny cause we are attracting a very diverse audience and everybody from kids to people that are 80 years old seems to like our music which is cool! So it is people in all ages but mostly young people though.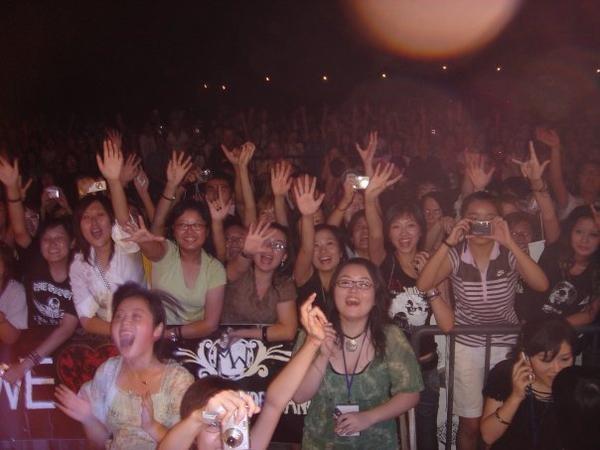 Would you like Blizz Of Rock Radio to play your music?
Chris: For sure! :)
If you got the chance to have a concert in the US, what could they expect from
Malice In Wonderland?
Chris: A hell of a show! An energetic performance and awesome tunes of course!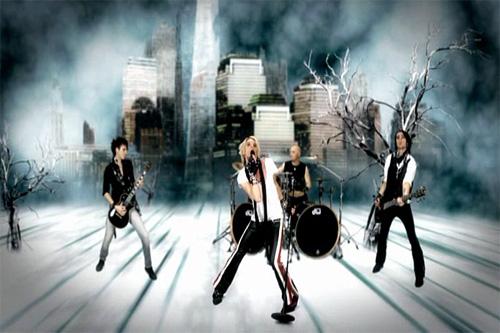 Any instruments you would love to learn how to play, that you don't?
Chris: Would love to be a better drummer! All music styles become punk when I'm behind the
drum kit, he he!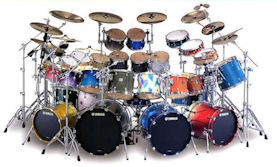 If you could turn back the time and choose a new date to start a band, when would
that be? And why this year/decade?
Chris: The 60's. I think that decade when rock n' roll started out must have been very exciting. Everything was so fresh and new. And with our music we would have been ahead of our time ;)
What is the highlight of your career as rock musician?
Chris: So many highlights, but I know the best are yet to come! One highlight was of course playing and hanging with Def Leppard though.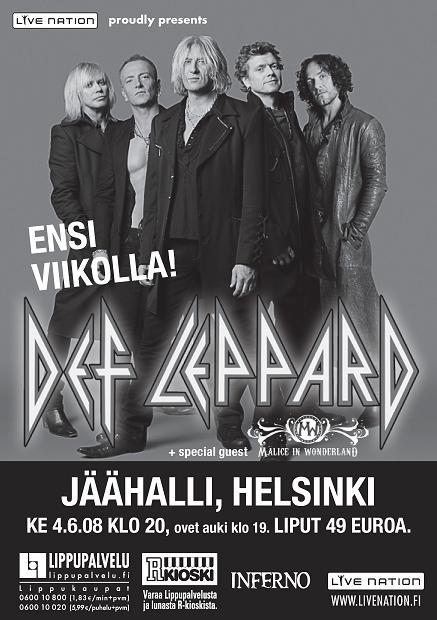 What is your opinion about Blizz Of Rock? (www.blizzofrock.com)
Chris: I think it's great! All sites dedicated to rock rock in my books!
Who would you like Blizz Of Rock to make an interview with?
Chris: Vain. Their debut is one of the most underrated rock albums.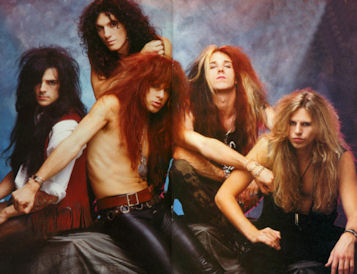 Vain
Thank you so much Chris and Malice In Wonderland for using time to answer these
questions. Blizz of rock wishes Malice In Wonderland all the best, take care Chris
Chris: Thanks for the interview and spreading the word about good music Ove!
Cheers and all the best.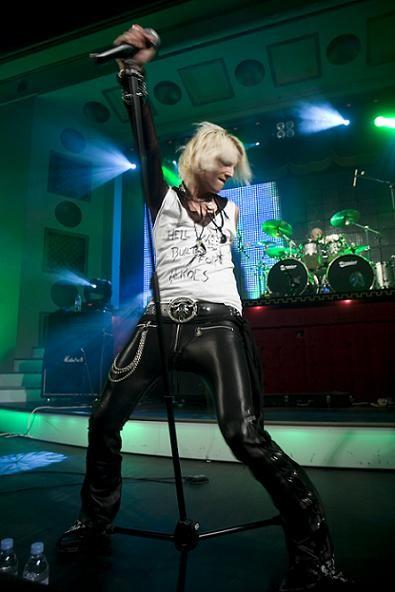 Chris Wicked // Malice In Wonderland