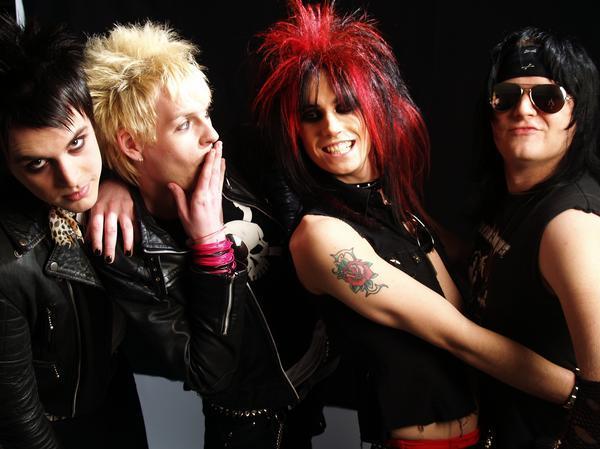 Interview with Rusty Gill by Ove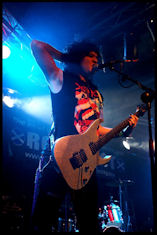 Hello Rusty Gill, thank you so much for giving Blizz Of Rock this interview
First of all Rusty, I'm honored to talk to the lead guitar player in the great rock band, Peep Show.
When and where were you born, and where did you grow up?
Rusty: Thanks Man! I'm honored to be here.
Well I was born in Livingston just outside Edinburgh in Scotland. That's actually where I live just now. I grew up in Munster in Germany because my dad was in the army. I moved back here when I was about 8.

Did you think in the early days that music was the right way for you to go?

Rusty: I've been very lucky to have been brought up in a musical family. My Dad was a professional musician in the army, two of my aunties have music degrees and my grandparents started the local marching band. I was always destined to do something musical.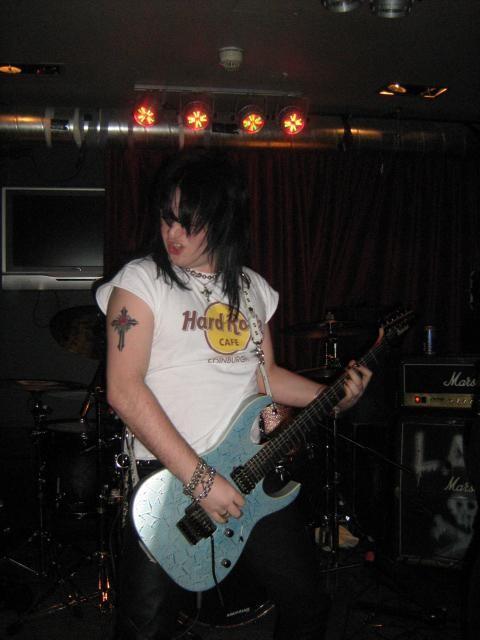 When did you buy your first instrument? How did you get the money to buy it?

Rusty: The first instrument I actually had was a trumpet... HAHA! I think my grandparents bought it for me when I was about 7. I didn't actually pick up a guitar till I was 15. I've only been playing about 8 years so I'm still a newbie really!! The first guitar I bought was a vintage Les Paul copy in black. It cost me about £120 as it had a mark on it. I saved up all the money Santa gave me ;)

Who was/is your "Stars and Idols" Do you think they would have loved having you among them?

Rusty: My idols have always been GnR, LA Guns and Hanoi Rocks. Bands that I consider to have complete integrity but are still kick ass rock bands. As a guitarist my biggest influences are Tracii Guns, Nuno Bettencourt and David Gilmore. And Yes…. They would have loved to have me among them.

When did you buy your first album? What album was it? Why this album?

Rusty: I can't remember the first album I actually bought.... it was probably something really embarrassing...hahaha. My parents had all the GnR albums when I was growing up, as well as some Bon Jovi and Europe ect. The first album I bought that really changed things for me was LA Guns self titled. Johnny had given me a shot of LA Guns Cocked and Re-Loaded and it really opened my eyes to the more "underground" sleaze scene. I went out and bought the self titled the following week.

If you could start a rock band, say 20 years ago, with the experience you have today. Who would be in your band and what would you named it?

Rusty: Apart from slotting me into the original GnR line-up??? haha....... Lets see, Front man: Michael Monroe(1), Guitars: Me(2) and Harry Cody(3) from Shotgun Messiah, Bass: Sammi Yafa(4) but with Duff McKagans tone and Drums: Matt Sorum(5). I would have called it something stupid like "Teaze"(6) with a backwards "z"..... I'm lucky to have Mr Gunn to stop me using these stupid cheesy names haha.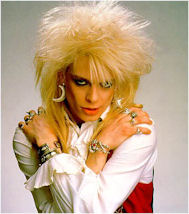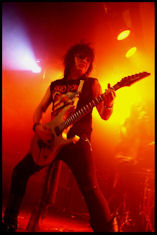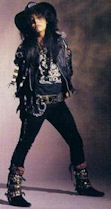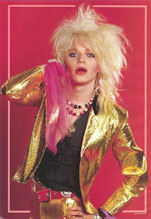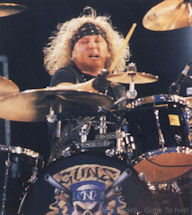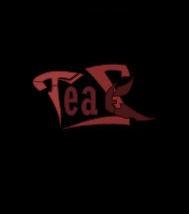 Has Rusty done something stupid, that you regret? Would you mind tell us what you did?

Rusty: As cliché as it may sound I don't believe in having regrets. Have I done something stupid???? Probably a lot of things but nothing I regret. I got in trouble with a community police officer down in London once.... that was stupid. Me and Charlie Deville were down in London for the Pure Rawk awards and I was very very drunk after we won two awards. I fell over and burst my nose in the hotel room trying to take my jeans off....... I then put on Hawaiian shorts, cowboy boots, leather jacket with no t-shirt and went out wondering through Camden looking for some pizza.... I was also carrying the two awards and started shouting at a pizza shop employee who was trying to close up for the night..... I got the pizza but the police officer wasn't happy at the half dressed, bloody nosed wanna be rock star shouting that he was an award winning musician and deserved late night pizza....... oooops!!!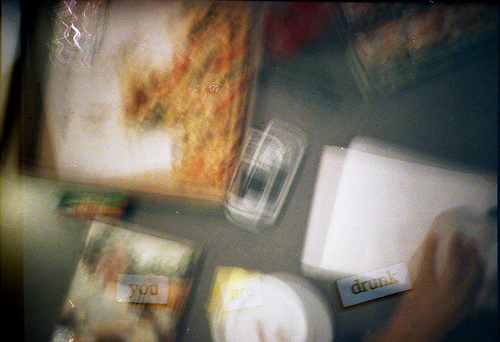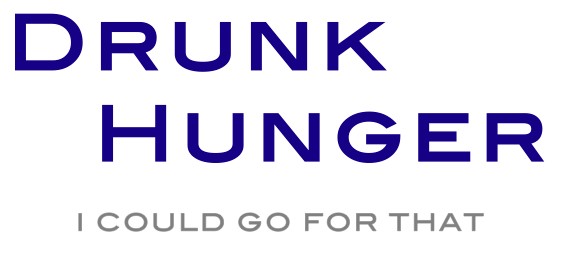 What was the latest album you bought?

Rusty: Beautiful Creatures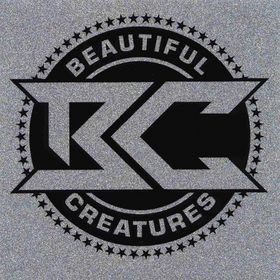 Beautiful Creatures

Is it correct that you have a wife. Does she always come along when you guys are on tour?

Rusty: I'm actually not married. But if I was I don't think I would take my wife on tour. I don't think life on the road is the place for any Wife or GF. Not unless you're making Multi Millions and can afford to keep her in nice hotels and flying from place to place. We are lucky if we sleep full stop and if we do it's normally in the back of a crowded tour van or on someone's floor.
What do you think of, when we say "The king is dead" What pops up in your head?

Rusty: I'm very much alive. Aaa thank you very much!

You're the guitar player in the band Peep Show, Who came up with the name and why this name?
Rusty: We actually wrote the song Peep Show before we decided to call the band Peep Show. Johnny gets all the credit for this one…. We wrote the song… he thought "why don't we call the band Peep Show". It's a good name because it's easy to market… plus …. If you were walking past a club and it said "PEEP SHOW TONIGHT" there is a high chance your gonna go in and think you are gonna see some Tits and Ass…. Only… you'll get Johnny's nipples!!!

Peep Show have released an album called "out for blood". Where can we buy this album?
Rusty: peepshowroxx.bigcartel.com/ or you can link from the Peep Show myspace www.myspace.com/peepshowroxx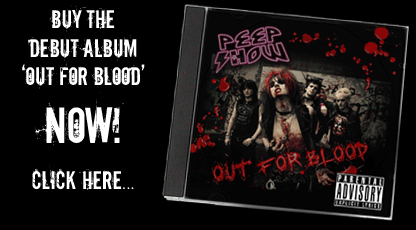 Why should people buy this album?
Rusty: 'Cause It'll Rock Yer Fuckin Balls Off Dude!!!!!!'
The lead singer Johnny (Peep show) have a great voice, in some way he reminds me of "Steve Summers" of Pretty Boy Floyd, have you heard this before?
Rusty: We've heard Johnny compared to a lot of singers. Mainly Alice Cooper but he's also had Dave Leppard, Blackie Lawless ect…. Now we have Steve Summers…. At least it's all guys within the genre…. I'm sure he loves all the compliments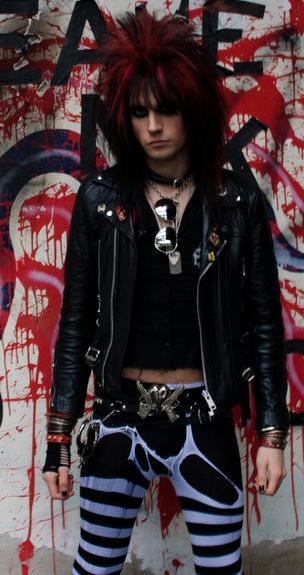 Johnny
How well do you know Johnny? What is the story behind you and this other Rocker?
Rusty: Johnny and I have been partners in crime since we were about 15-16 years old… We went to school together… started the band together…. Hell I think there is a picture of us sitting on a toilet together…. So I know the guy pretty well!!!!! I remember I was in History class with him and he walked past my desk and dropped "LA Guns- Cocked and Re-Loaded" on my desk and grunted "if you like GnR you'll love this." After that we got talking and started jamming together. We were the only two glam, sleaze kids in the school. The rest, as they say, is History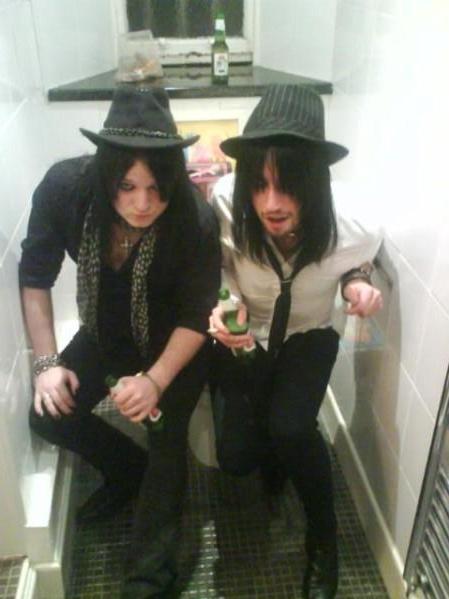 "Shit heads"
Do you know any Norwegian bands?
Rusty: not as many as I probably should…. In fairness I probably know a few of the bands I just don't know they are from Norway… WigWam???? I don't know..
Billy(13 Starz) is a good guy(deep, deep, deep, inside) What is your connection to him?
Rusty: True rock n roll story hahaha…. I was in the local tattoo shop booking in to get a tattoo, Billy was in getting scarred and obviously liked the look of me ;) haha. He fired me over a myspace message the next day and we've chatted since then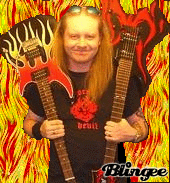 Billy
I thank you Rusty, for being in the chat with us from time to time. Blizz Of Rock is getting some great musicians to the chat. Would you say that Blizz Of Rock got what it takes? I am thinking of the music.
Rusty: Blizz is fantastic. The music is great and the few times I manage to get onto chat the people there are awesome. I don't think you need me telling you that you have what it takes!!!
If you got the chance to have a concert in Norway, what could we expect from Peep Show?
Rusty: Peep Show gigs are always crazy… we don't pre plan anything, we just go with the flow… occasionally we discuss the set list two minutes before we go on stage haha. You're Guaranteed to have some sort of bodily fluid splashed on you…. Normally blood but who knows….
What bands would you like to have with you on tour?
Rusty: I'd love to tour with Hanoi although clearly that won't happen since they have split up…. Would love to tour with Crash Diet. Obviously LA Guns…. There are a huge number of bands I would love to tour with.
How many tattoos do you have? Do you regret any of em?
Rusty: I have 4 Tattoos…. A gargoyle on my upper back… 'Hollywood Vampire' written across the middle of my back, A rose and cross on my left arm and a Les Paul with Roses half sleeve on my left. I love all of them… It takes me ages to decide what tattoo to get so I know I'll not regrets any of them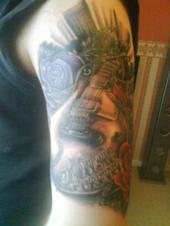 Any instruments you would love to learn how to play, that you don't?
Rusty: I would love to be better at the Sax and Piano. Instruments I can't play but would love to play are The Violin and the Harmonica!!! I bought a Harmonica the other month so when I get a chance I'll give it a shot
After your last visit to the chat, we had a lot of request for the song "All or nothing" Who wrote this killer song?
Rusty: I took along the initial idea, then Johnny came up with the lyrics and we just kept changing bits till we were happy with the final result. Same Formula for all the Peep Show songs.
Would you like Blizz of Rock Radio to play your music?
Rusty: YUP!!!!!! Keep playing the music
Have you been in any music videos?
Rusty: There is a couple of live 'Music Videos' on youtube.com. we've not done an official music video yet but there will be a music video for whatever songs we release as singles from the new album.
Is there a funny story you could share with us?
Rusty: Apart from the pizza story??? We are barred from all large hotel chains in Leeds …. True story!!!
What is the highlight of your career as rock musician?
Rusty: Having a threesome with a porn star….. Kidding…. Playing as the Opening act for Duff McKagan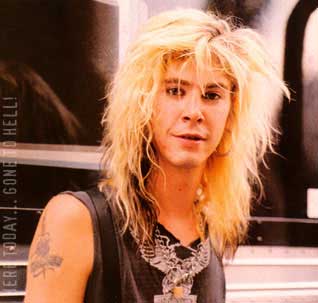 Duff Mckagan
Anyone you would love to meet, that you have not met yet?
Rusty: Anybody and Everybody… I'm a friendly kinda guy and I get on with most people………….. I've met most of my Heroes!!!
If You received 100.000$, and had to give it to a good cause, what or who would that be?
Rusty: the "Make Peep Show Famous" Cause????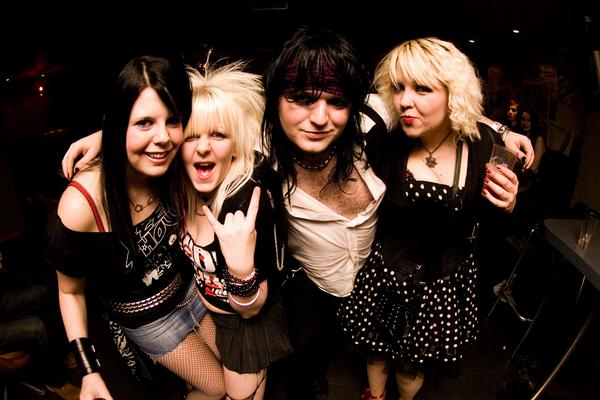 Rusty "Showing off"
What is your opinion about Blizz Of Rock? (www.blizzofrock.com)
Rusty: Great DJ's, Awsome Music…. An Absolute Eargasm!!! The End!
Who would you like Blizz Of Rock to make an interview with?
Rusty: LA Guns!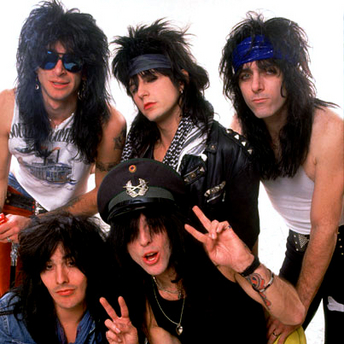 L.A. Guns
Thank you so much Rusty for answering these questions
Blizz of rock wishes Peep Show all the best, take care Rusty
Rusty: Thanks for having me!