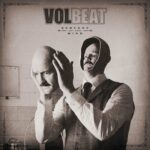 Volbeat – Servant of the mind
Band from Denmark
Line up:
Michael Poulsen – Vocal/guitar – Jon Larsen – Drums – Rob Cahhiano – Guitar – Kaspar Boye Larsen – Bass
What can I say about this album?  Is this the best album so far? YES!
Why you might ask? Well this is VOLBEAT at their best!
Have a listen to these songs and you will know what I mean
"Wait a minute girl" "Say no more" "Step into the light"
And not to forget the song featuring Stine Bramsen "Dagen før"
You can find the band website here
https://www.volbeat.dk/en/music/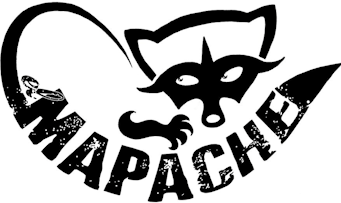 Asexual Tribute – El Mapache (2015)
Band from Fredrikstad and Norway
Rocky Martin (Vocal) – Blindado Bateria (Drums) – The Wedding Singer (Guitar) – Captain Cod (Guitar) Juan Pèrez (Bass guitar)
Do you like Rock N Roll? Then this is a album to keep!
Call me Caitlyn throws you in boogie mood at once! Great Guitar riffs, a well written song!
The band have their own style and there is no doubt that they have fun!
Listen to the song "I didn't know" and you will understand
And maybe best of all, the song "Stuck with you" is a song that actually sticks with you!!
I had to hear the song three times before I swapped to the next track
They end up with a song called "Leave me alone" AND it KICKS ASSS!!!
What I miss in this album? Actually nothing. ITS ROCK N ROLL!!!
---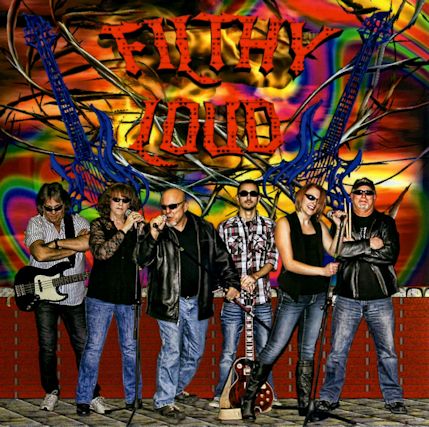 Filthy Loud – A BadBoyDave Production (2014)
Participate on this album:
BadBoyDave, Matt Chambers, Matt Chambers, Kevin Rian, Rick LeBlanc, Joe Hill, Tim Large
Susan Vorhies, Heather Philippi, Andy Heinkle, Guy Pernetti', Brian "Big B" Harrold
I must admit that I am a huge fan of Dave Marko! I can't tell how many hours
I have been listening to this album. Dave Marko sings every song with a strong
and assertive vocal. It is calm and that is what you will be thinking after listen to this
The song called "Long ago" is like he is standing beside you and sing it straight to you.
There is so many great musicians on this album. And they have done one awesome job
If you would like to listen to this album right now? Visit this link Filthy Loud